Our Orangerie room is in the very heart of the Vignoble Nantais, at Château du Coing, just outside Nantes. You'll arrive at the estate via the winding vineyard route and discover a place where time stands still. The hilly terrain of our village offers fabulous views and the entrance to our vineyard is no exception.
Encircled by rivers and vines, within a historical and light-flooded Italian style building, we welcome you for the greatest moment of your life. Our chic, bucolic setting will make an excellent venue for your wedding.
Please contact us if you would like further information or to visit the venue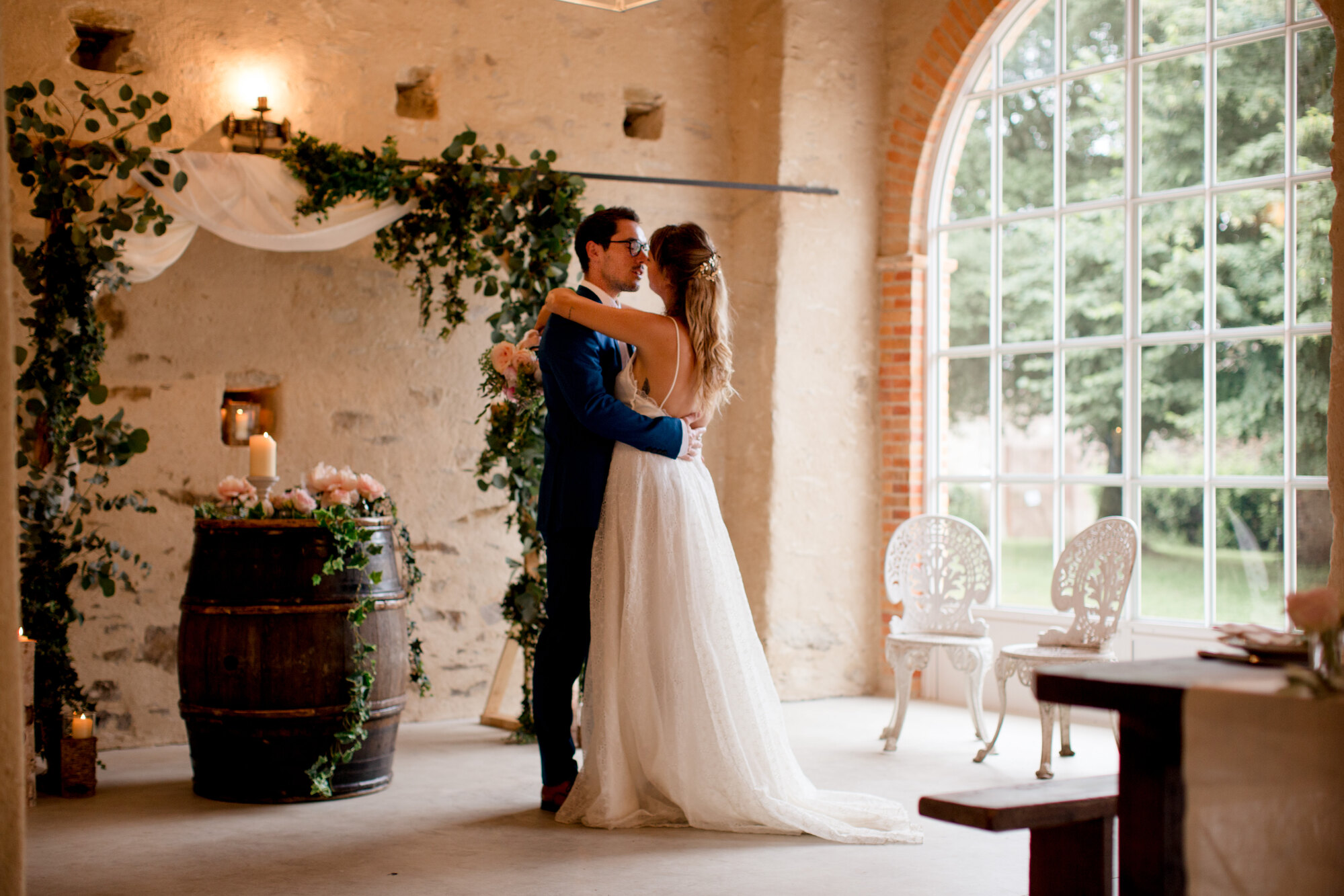 Want to host a meeting in a unique and tranquil setting? The Orangerie is located just outside Nantes, amid natural surroundings.
Our room can accommodate:
your breakfast meetings
seminars
company parties
cocktail receptions.
The room is equipped with a flip chart, screen, videoprojector, Wi-Fi and heating.
We can offer simple room hire or even organise your day thanks to our partners and activity providers.
If you would like, you can combine this work session with a tour of the estate and a presentation of our wines, fun wine-related activities provided by our partners (role play, indoor or outdoor team building), or sporting activities and outdoor pursuits.