Château du Coing is a historical, family-owned estate. It is situated in the very heart of the Vignoble Nantais at the confluence of the Sèvre and Maine rivers. Its terroirs are among some of the most emblematic of the Muscadet wine region.
Rebuilt after the Vendée Wars then altered again in the 19th century, the château displays architecture of both the Directoire style and the Italian style. These buildings are part of the artistic and historical heritage of the Vignoble Nantais. They are listed for their regional historical interest.
We welcome you to our family-run wine estate to discover our work and our wines, amid a setting steeped in history.
Our wines reflect our Terroirs, Landscape and History. Our winery tours therefore focus on a number of things:
The architecture and riverside lifestyle, with a tour of our Italian inspired building, and a commented visit of the outside of the château
Our winegrowing and work in the vineyard with a tour of the different plots
The characteristic features of local wines and our key winemaking techniques, such as lees ageing and plot selection.
Come and visit us, we will be delighted to share our passion for Muscadet with you and have you taste our Muscadet wines.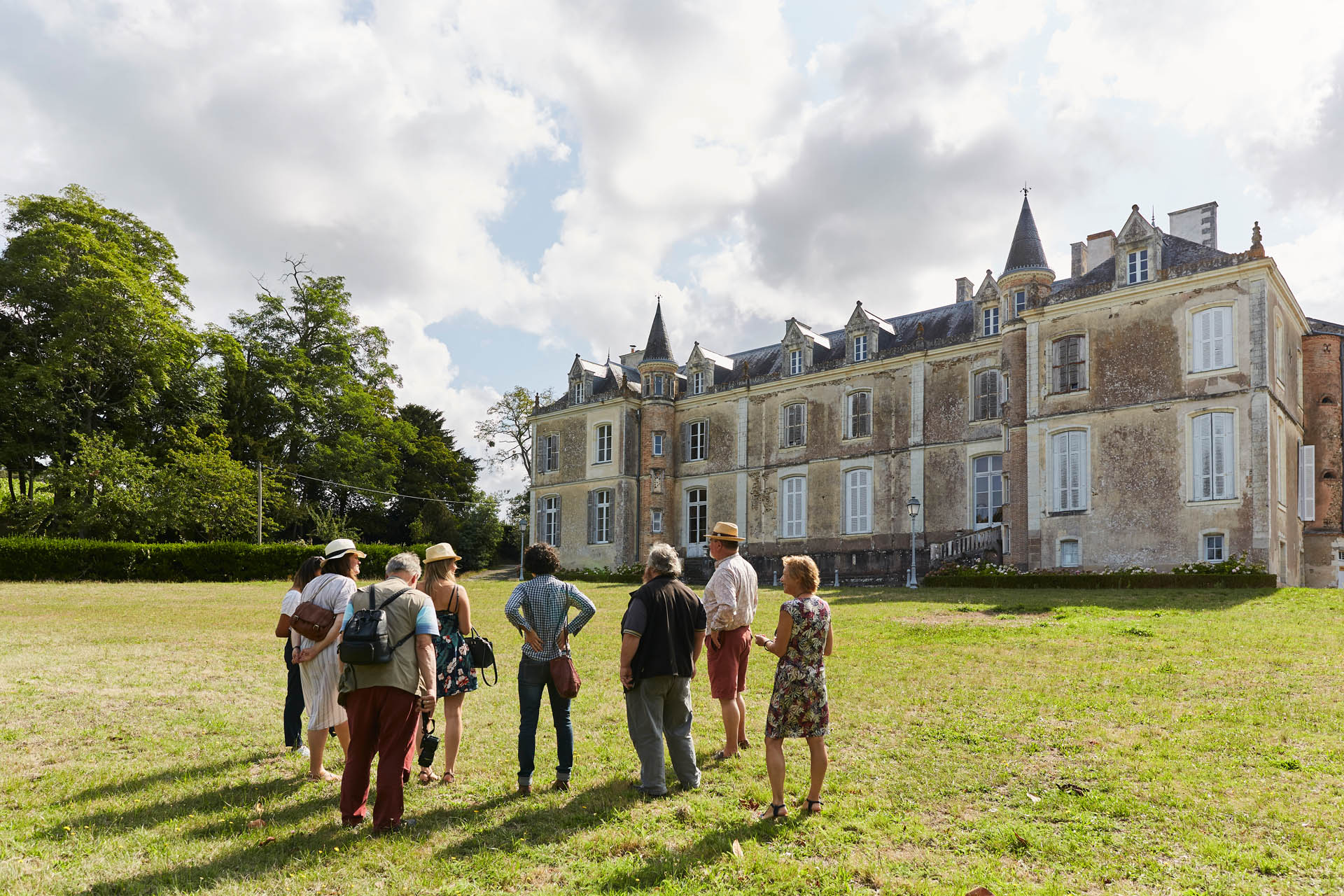 Château du Coing is the perfect place to enjoy some time on the water, thanks to its location at the confluence of the rivers Sèvre and Maine.
You can climb aboard La Toue de Nantes or La Gratitude, in Vertou or at the château, for a boat ride amid nature, ending with a tasting of our wines.
Take a tour of our vineyard with Bel'Abord
Using electric-assisted bikes, you will be able to ride through our vines thanks to the many routes offered by Delphine and Vincent; simple bike rides from two to over four hours to whole day outings. On your return, you will have the treat of tasting three of our Muscadets.
Everyone from families and groups of friends, to the sporty and less sporty will find what they are looking for with CKV canoe hire.
Departing from Vertou, it is just a one-hour paddle to reach Château du Coing, where you'll have the opportunity to take a half-way break on dry land with a tour and a tasting.
The Gyropode – a novel way to explore our vineyard Discover our hilly vineyard with a two-hour ride followed by a tasting.
For information or to organise bespoke activities, please contact us.