A family with winegrowing savoir-faire
The running of the estate has been a family affair for several generations. Today, the mother and daughter team Véronique & Aurore manage this prestigious estate, producing highly acclaimed terroir-driven Muscadets across 75 hectares of vineyards in the Muscadet Sèvre et Maine appellation.
Véronique has been at the estate since 1989 when she took over from her father. The estate's different terroirs and the ageing potential of its Muscadets fascinated her and are aspects she has constantly striven to promote. Aurore, a qualified winemaker, joined the estate in 2011, and has converted some of the vineyards to certified organic winegrowing methods.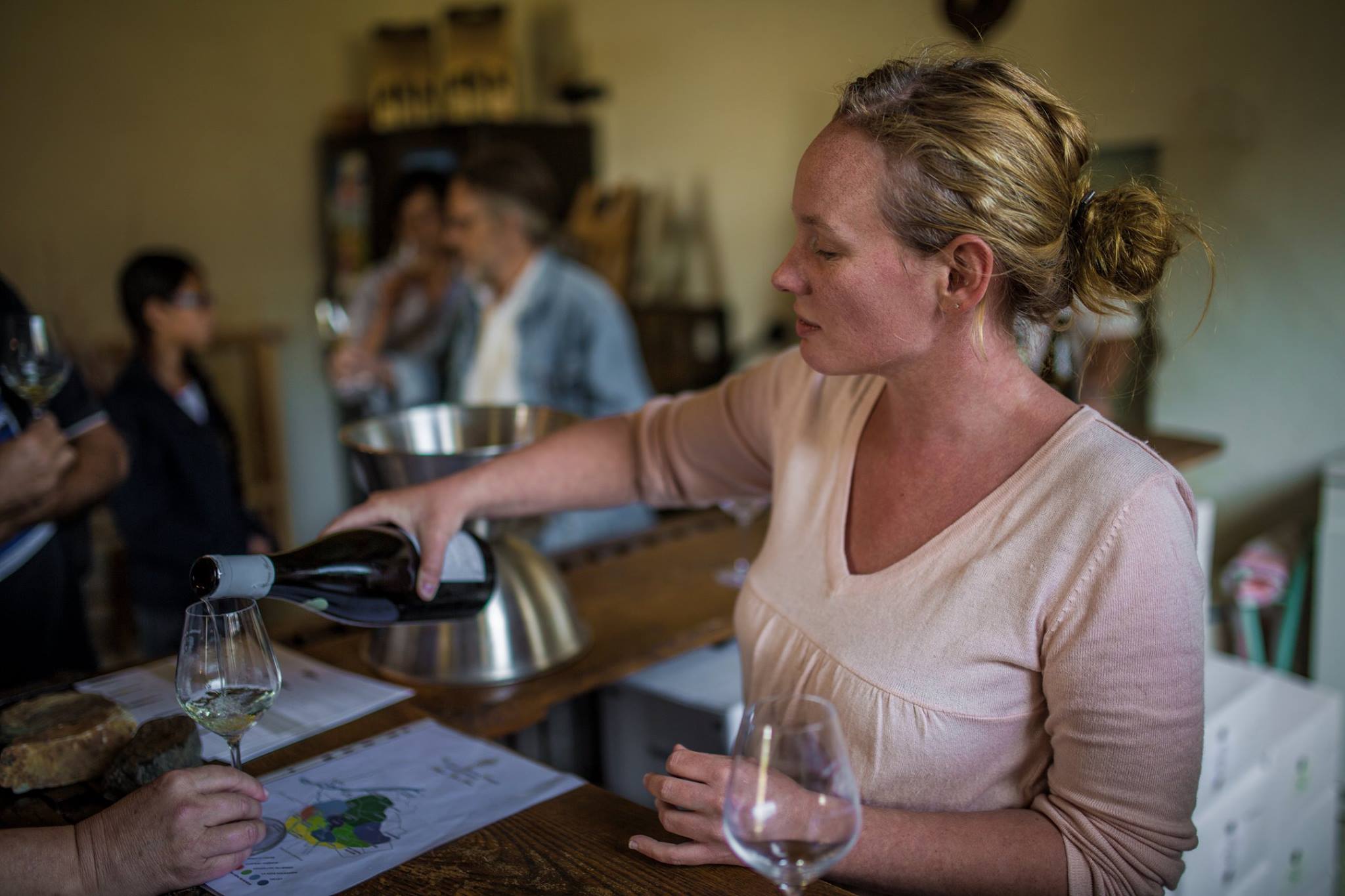 An extraordinary location at the confluence of the rivers Sèvre and Maine
We have vineyards covering 75 hectares within the Muscadet Sèvre et Maine appellation, in three different places:
The name Château du Coing comes from the estate's location at the 'corner' of the Sèvre and Maine rivers. This location gives the vineyard south-facing slopes with a cool microclimate created by the two rivers. This wine estate has a long history, of which the first written record dates back to 1536.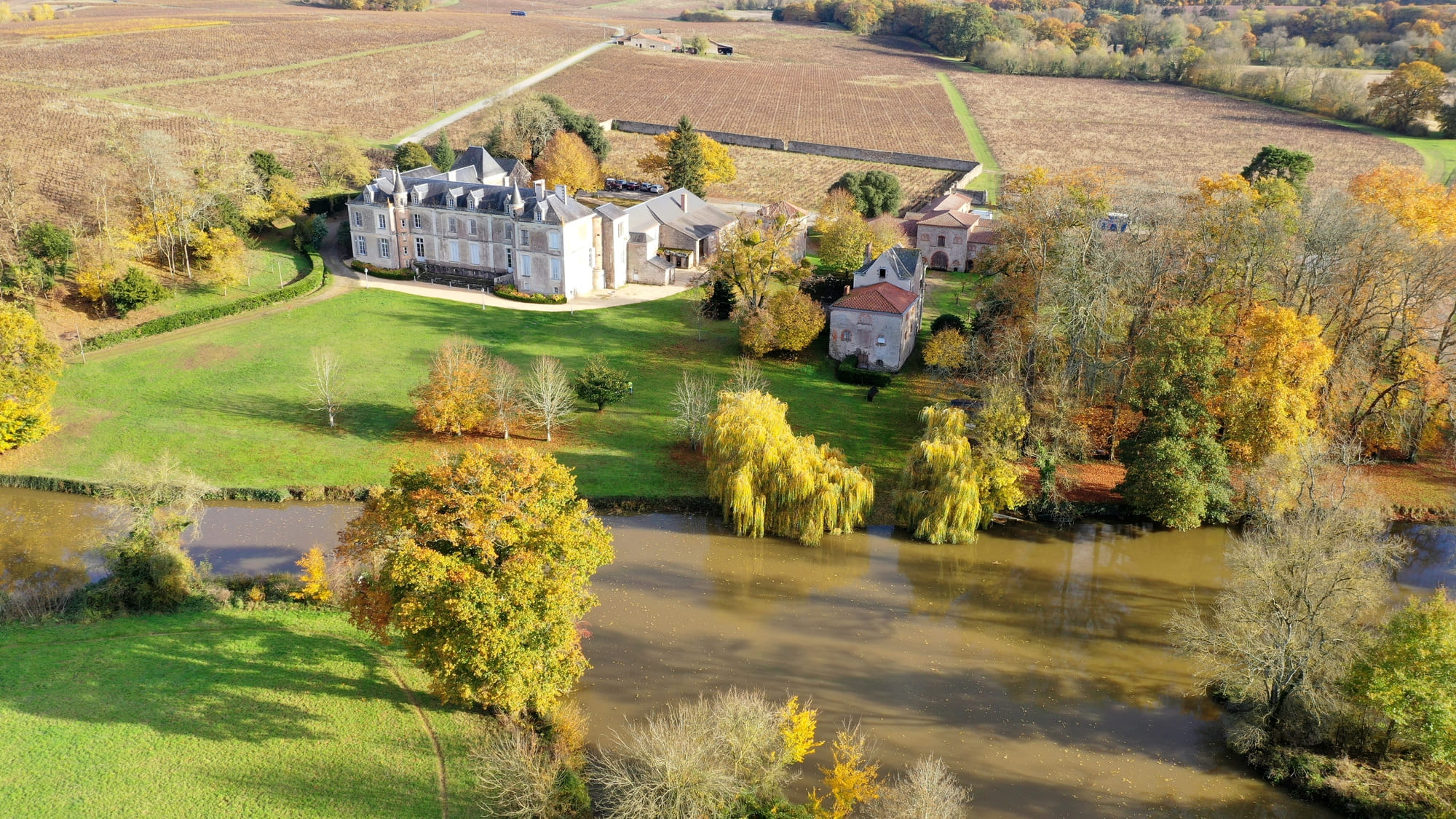 Our transition to organic winegrowing
Since 2010, we have gradually been converting our vineyard to organic agriculture. We are keen to produce wines that reflect and reveal the potential of the terroir and are now tilling the soil more, with mechanical assistance.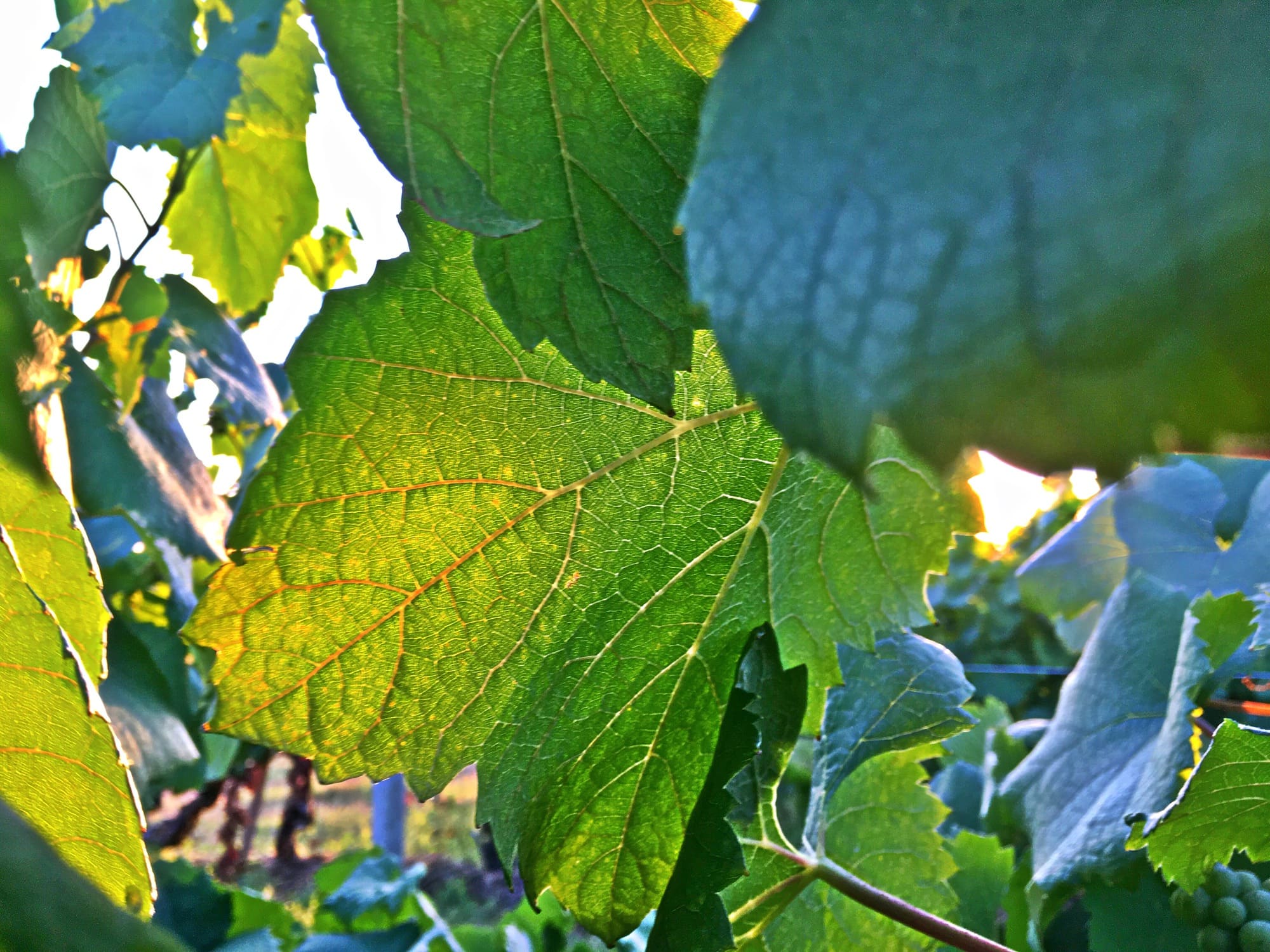 Unique grape varieties
We grow two main varieties: Melon B. and Folle Blanche. These unique varieties have long been grown in the area. Their subtle varietal aromas allow the character of the terroirs to show through in the wines.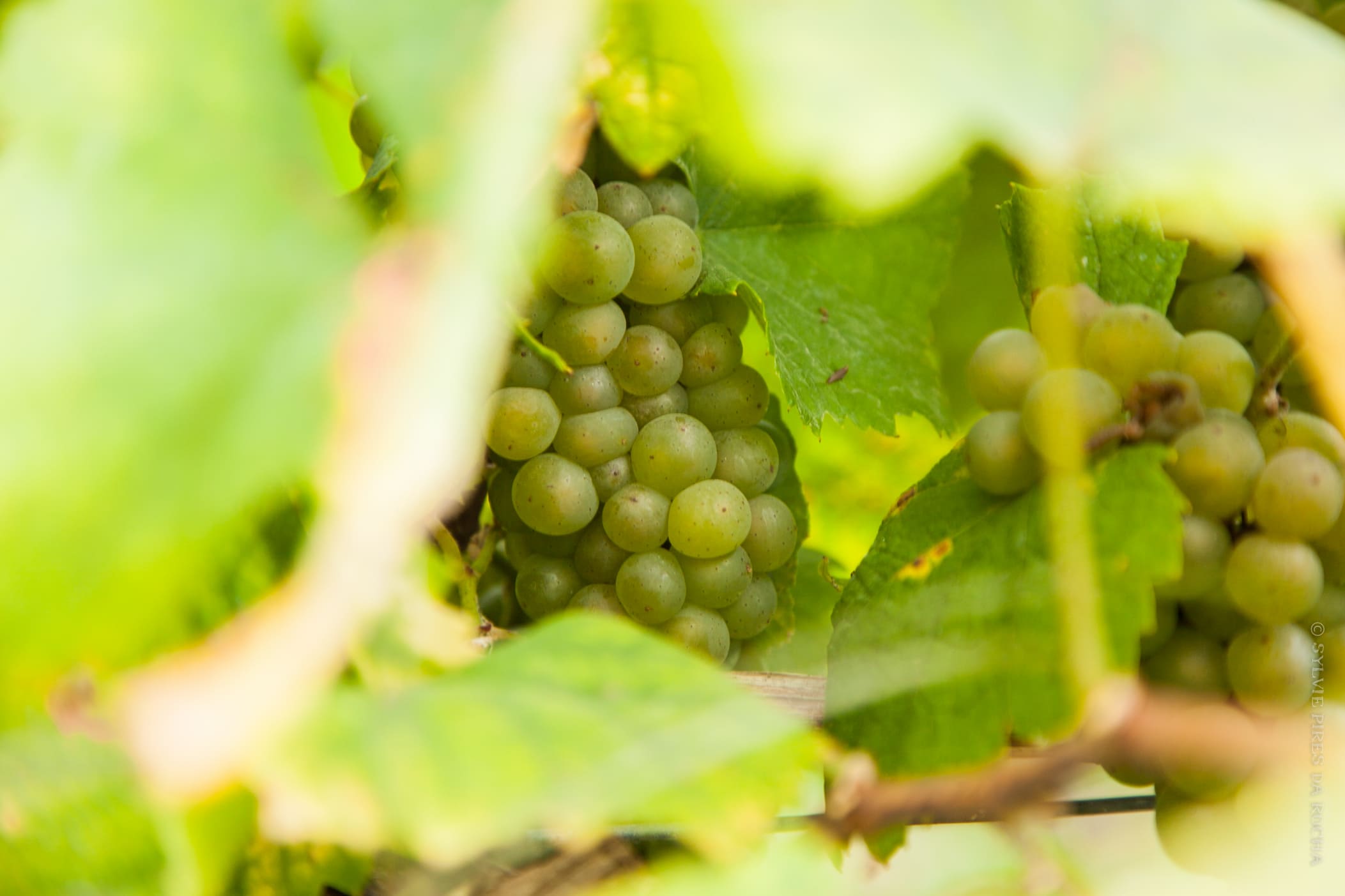 Lees-ageing provides richness and complexity
We typically use the traditional techniques of the Vignoble Nantais to make our wines, in other words, they are matured in underground vats and on lees. The lees are the natural deposit that nourishes the wine, bringing it complexity and ageing ability. The wines are left on their lees for months or even years in some cases.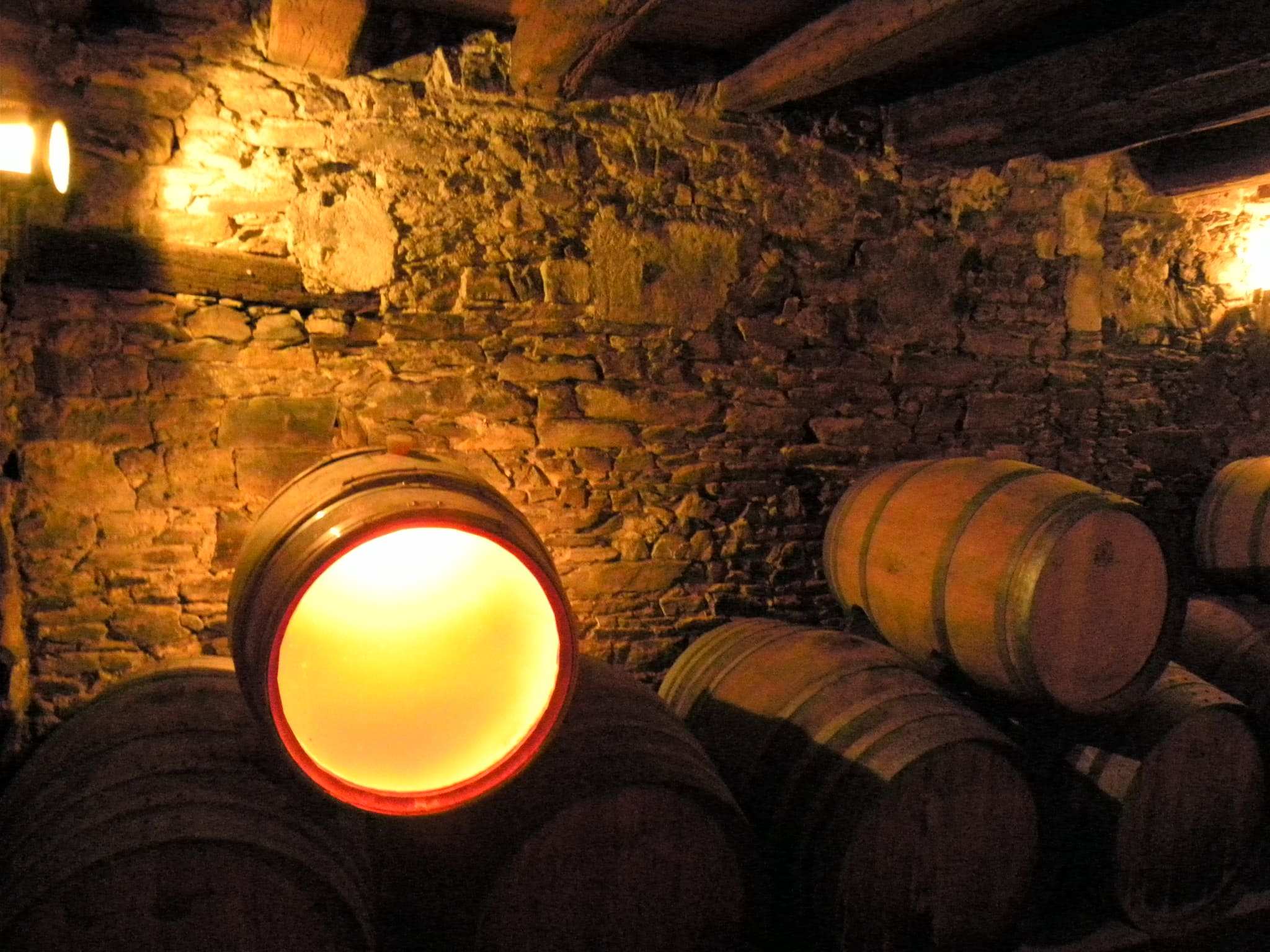 Terroirs are our source of excellence
Our terroirs are our key source of inspiration. The Muscadet region is the largest dry white wine making region in Europe.
There are, however, many diverse styles of Muscadet due to the region's differing terroirs.
Beneath our vineyard plots, we find various rocks, including two-mica gneiss, gabbro and micaschist.
A section of gneiss slopes down to the micaschist of Saint Fiacre (Château du Coing) towards Monnières (Grand Fief de la Cormeraie). Due to the confluence, the vines of Château du Coing grow on south-facing slopes, which is rare in the Muscadet region. Micaschist is a type of weathered rock that we find in Monnières.
The wines of Château du Coing show floral and fruity notes like lily, wild carnation, pear, and peach and have very nice minerality, which gives them an elegant style.
The wines of our Cormeraie vineyard are driven by ripe fruit aromas, like peach and apricot.
Sur la commune de Gorges, Le Château de la Gravelle repose sur des Gabbros altérés et des argiles à quartz. Les raisins sont à maturité tardive. La dégustation révèle des vins sur les notes fumées et de pierre à fusil, une très belle minéralité.
In Gorges, our Château de la Gravelle has a subsoil of weathered gabbro and clay with quartz. The grapes here are late ripening. The wines shows smokiness and notes of gunflint, giving them very nice minerality.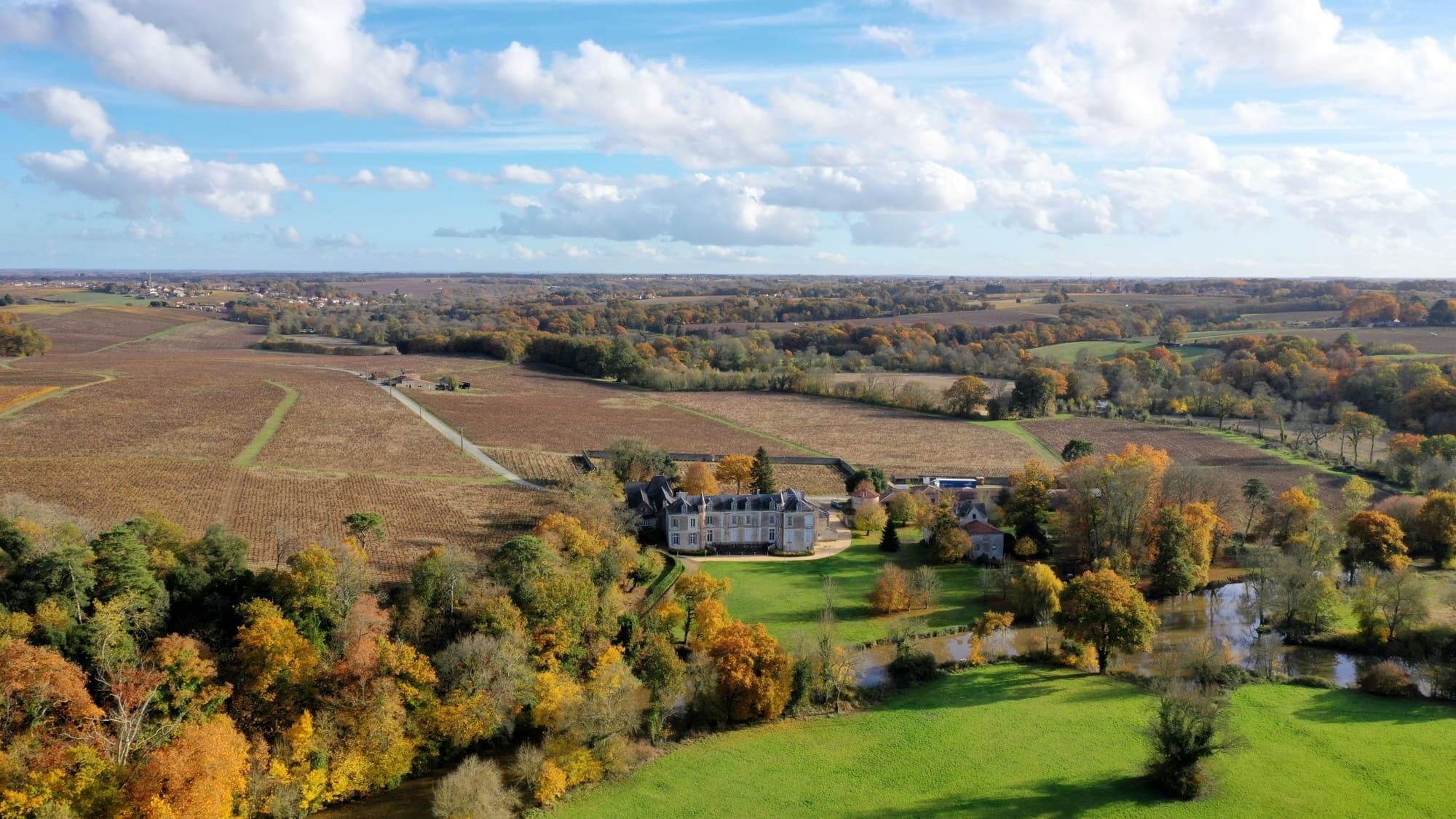 Careful plot selections
Separate wines are made from each plot with no blending of wines. 
This allows us to bring out the best of each terroir and to produce diverse styles of Muscadet.
We have always been a strong advocate for the recognition of Crus Communaux (village cru wines). The national appellations office, INAO, has selected a number of eligible plots within our vineyards. The grapes from these vineyards are subject to strong controls and low yield requirements. Our Monnières Saint Fiacre and Gorges crus are among some of our finest wines.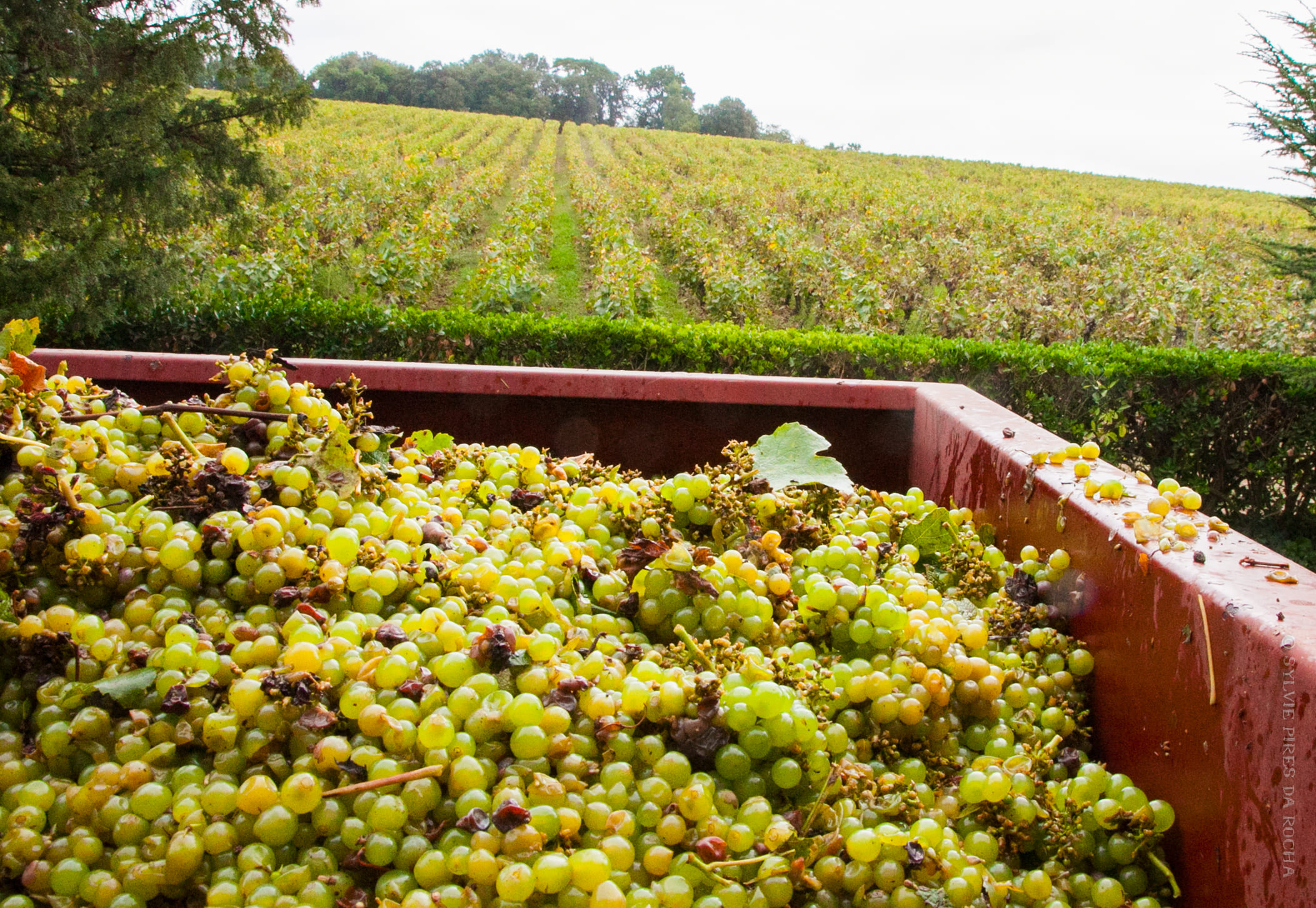 Muscadet that can age
Known and recognised for several generations for our age-worthy Muscadets, we invite you to travel through time for a unique discovery of the wide-ranging tastes of Muscadet vintages.