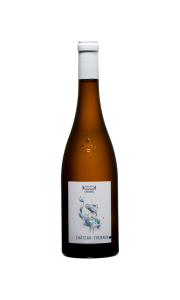 Château Thébaud

Appellation

Cru communal Château Thébaud

Grape variety

Melon B.

Yield

45HL/HA

Terroir

The appellation is based on a lens of granodiorite known as Château-Thébaud granite and the gneiss derived from it. This is a plutonic rock, resulting from the crystallisation
of a magma. It has a grainy texture
similar to granite but darker in appearance, made up of quartz, plagioclase feldspar and micas. The Pont Caffino cliff along the River Maine below the village of Château-Thébaud is its best ambassador. The vines are 60 years old and are planted on a gentle slope along the Maine.
Winemaking methods
The vinification process is innovative. With traditional vinification on lees, the wine remains in vats in contact with the lees for 6 to 14 months, before being bottled. Cru Château Thébaud must remain on its lees for a minimum of 24 months
Tasting
Beautiful aromatic range. Notes of fresh exotic fruit and candied white fruit. Smoky notes (liquorice, gunflint) and toasty notes. This wine has a lovely roundness due to its ageing, but its fine bitters also give it structure.

Potential ageing potential of 20 years.

Recommended with…
This wine is the perfect companion for gourmet seafood and river fish dishes, as well as white meats, poultry liver, sweetbreads, etc., and a few cheeses. A tasting as an aperitif is also very pleasant.